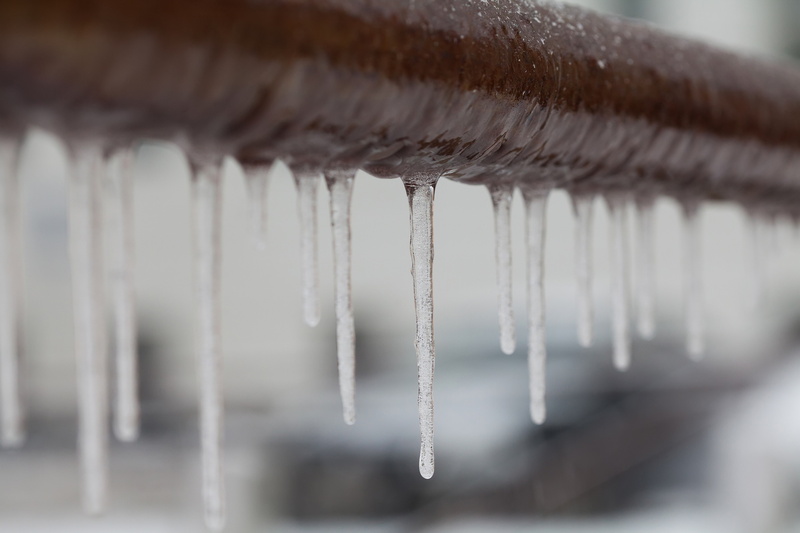 The cold of winter brings with it many difficulties for heating a house and maintaining comfort. But furnaces aren't the only parts of a house that encounter problems when the temperatures drop below freezing. There are a number of major issues that can assault the plumbing, from pipes to fixtures. Professional plumbers are familiar with all of these winter plumber worries and can help correct them. However, we'd like to give you some information about the most common of these winter woes so you'll know how to keep a watch for them and possibly prevent them.
Frozen Pipes
This is the #1 biggest winter concern when it comes to household plumbing. Pipes that are poorly insulated or in areas that are not well heated are in danger of freezing. If you encounter trouble with your home heating system, such as a furnace breakdown, there is also an increased likelihood of pipe freeze. Frozen pipes not only block water flow, they create the danger of a lateral burst along the pipe because of the spike in water pressure. If you do encounter frozen pipes, shut off the water main right away to lower the pressure in the piping, open up taps to allow more pressure to escape, and call for a professional plumber. (Don't use propane or acetylene torches to attempt to thaw the pipe; this is dangerous!)
Water Line Break
Standing water freezing inside pipes can cause an increase in pressure leading to trouble with the water line and possible line breaks. You can help plan to prevent this by having plumbers install pressure relief valves at the right spots.
Failed Water Heater
A water heater is at a higher danger of failure during winter for a number of reasons. For one, hot water use is much higher during the cold months. But there's also the issue that the water entering the water heater is colder than during the rest of the year, which forces the system to work harder to warm it up to the desired temperature.
Keep a close watch during the winter on your water heater's performance so you can catch onto signs of troubles (such as a decline in water temperature from the taps, loss of water pressure, or rumbling sounds from the tank) and have repairs done in time to prevent a failure.
Clogged Drains
We've addressed this recently on our blog in connection to Thanksgiving, but it's trouble throughout the season. All through December the amount of cooking and feasting that occurs in a home climbs, and this means large amounts of fats and grease and other food items going down drains. You may not notice serious affects until January, but no matter when you run into clogging or slow drains, you'll want to have plumbers provide you with professional drain cleaning to fix the trouble.
The plumbers in Cincinnati, OH who can take care of any of your winter plumbing woes are right here! We have 24-hour service available to tackle the toughest of emergency problems in the dead of winter.
Ken Neyer Plumbing, Inc.: Serving Greater Cincinnati and the surrounding Tri-State area Since 1972.