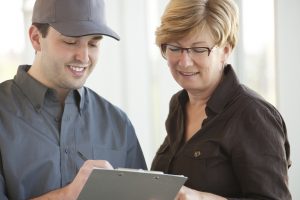 Many homeowners stay away from asking important questions about tankless water heaters, particularly because they don't know anything about them. While sure, they're newer and function differently than their tank counterparts, they should still be common knowledge at this point.
So, for those homeowners who have been on the fence about investing in a tankless water heater but who are nervous about wandering into a field of technology that they're not entirely familiar with—this post is for you! We'll be going over some reasons why tankless water heaters in Cincinnati, OH are the perfect choice for so many homeowners. These systems aren't necessarily better or worse than tank water heaters, but they offer some unique advantages that we think it might be time for you to take advantage of.
So, we hope you're prepared to become a tankless water heating expert, because down below we'll be getting into some specifics.