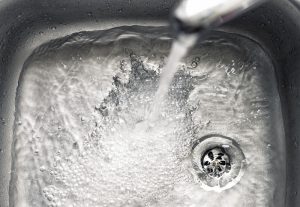 We'd like you to meet your garbage disposal.
You might already think you know your garbage disposal since you use it every day, or close to it. Kitchen sink disposals are standard in almost all modern kitchens, and it's often difficult to imagine what food clean-up after meals would be like without a disposal to take away extra food waste. Without a working disposal, you'd spend plenty of extra time scraping food into a composting bucket.
But the reason we want you to meet your garbage disposal in this post is so you can find out a few important facts about it. These bits of knowledge will help you keep the disposal in good shape.