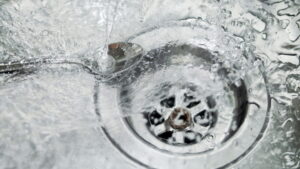 This is a question we see posted online a lot, and one that we even get from our customers. Just using a water jet to clean a drain sounds too good to be true, and with the number of scams we deal with on a daily basis, it makes sense that smart customers would be skeptical.
Well, there are many ways to think about hydro jetting. You could think about the cost-savings as opposed to investing in a different kind of drain cleaning service. Or, you could think about the science, which is what this blog post is mainly going to focus on. Scientifically speaking, hydro jetting systems are one of the most effective ways of removing clogging material from a drain system. We're not kidding, they're really that effective.
But in order for us to explain our hydro jetting in Hamilton, OH, we need to talk about water, pressure, clogging materials, and explore some of the reasons why this might feel too good to be true!