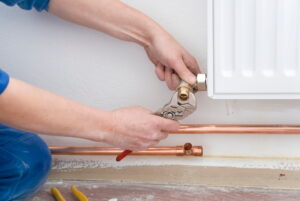 Copper pipes are easily some of the best plumbing materials on the market. There's just nothing quite like copper when it comes to the strength, malleability, and affordability of it.
However, just like any material that's in constant contact with water, eventually it will start to corrode and lose integrity. This is inevitable, but your next plumbing disaster doesn't have to be.
Today, we're going to give homeowners some tips about detecting copper pipe corrosion. This can be as simple as detecting certain symptoms on or around your plumbing appliances, or as complex as hiring a professional for maintenance to get an in-depth look.
Either way, copper pipe corrosion in Cleves, OH is a real problem and one that we aim to make homeowners very aware of in the coming months.
So, buckle up and make sure you've got a local professional plumber's number on hand for when you detect any problem in the future.