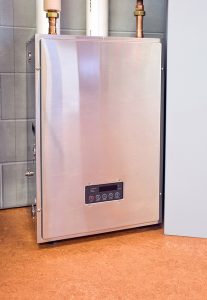 A few weeks ago, we wrote a "for" and "against" article for the heat pump water heater. If we're going to do that, then we have to follow up at some point with the tankless water heater and provide the same set of arguments.
Tankless water heaters are popular options for water heater replacements, and they're only going to become more popular as homeowners discover their numerous advantages. But as with any type of water heater, there's no "one size fits all" answer. A tankless water heater may be unsuitable for your home's water usage or your budget.
The following "for" and "against" may help you start to narrow down your choice. But when it comes to making the final decision, please always work with a professional who understands tankless water heaters in Cleves, OH.