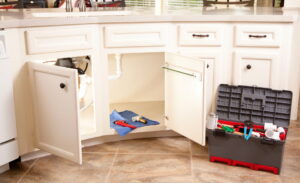 This isn't supposed to be a trick question. But to many homeowners, it probably feels like one. It can be easy for us to tell you to call a plumber whenever you run into problems, but how does that factor into your life realistically? Nobody wants to constantly call the plumber.
Well, what if we told you that calling the right plumber could lead to less frequent calls in the future? Plumbers aren't supposed to just unclog specific things and leave the rest of your plumbing system in dire needs. Well, good plumbers aren't supposed to do that. Our team operates under the assumption that we need to take care of the root of the problem, fix anything that's broken, unclog drains that need to be unclogged, and keep our customers happy for the longest period of time we can.
If that sounds good, then keep reading and call us for a plumber in Hamilton, OH.