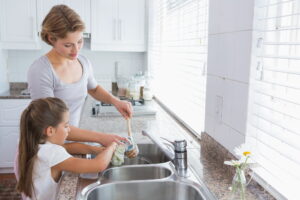 Every 10–15 years, your tank water heater will need to be replaced. If you're here looking for a quick response, this is the shortest answer we can give you. But many homeowners want a bit more context to this question. Why 10 to 15 years? What if your water heater is still in peak condition and it's more than a decade old? Well, then you're in the right place.
There's more than just age to consider when looking into a water heater replacement. Today, we're going to go through all the factors to consider and how heavily you should weigh them. For certain homeowners, the functionality and efficiency of their water heater will matter more than others, who just want a water heater that works and don't want to front the cost for a replacement.
Keep reading, we're bound to answer all of your questions about water heater replacement.