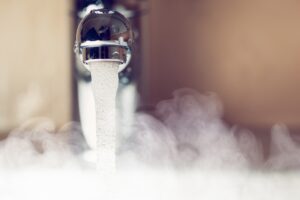 First, we want to emphasize that having no hot water is a big problem. But we'd also like to emphasize that we're the team that can help you right now with your water heater issues. No, you don't have to wait. No, you definitely don't need to search for a more professional team. We're as professional as it gets!
We'd like to reframe this water heater catastrophe as more of an opportunity. Water heaters can start to struggle, especially after they reach an older age and start suffering from corrosion. When your water heater starts showing signs of trouble, this could be an opportunity to get it the repairs it needs or simply have it replaced by a system that will treat you and your family much better.
Water heaters in Cincinnati don't have to be complicated. We'll make it simple and take you through what to expect piece by piece.