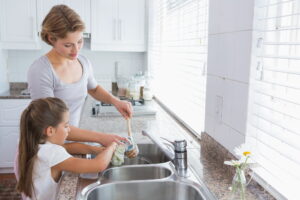 Every 10–15 years, your tank water heater will need to be replaced. If you're here looking for a quick response, this is the shortest answer we can give you. But many homeowners want a bit more context to this question. Why 10 to 15 years? What if your water heater is still in peak condition and it's more than a decade old? Well, then you're in the right place.
There's more than just age to consider when looking into a water heater replacement. Today, we're going to go through all the factors to consider and how heavily you should weigh them. For certain homeowners, the functionality and efficiency of their water heater will matter more than others, who just want a water heater that works and don't want to front the cost for a replacement.
Keep reading, we're bound to answer all of your questions about water heater replacement.
Signals That Your Water Heater Needs Replacement
Here are some good reasons to invest in a water heater replacement:
It's reached its maximum lifespan. As we said at the beginning of this blog post, a tank water heater is only supposed to last between 10 to 15 years. Anything beyond this and all bets are off on how it's going to work.
It costs too much to operate. We spend a hefty percentage of our income every year paying for the water heater to keep our water hot. If hot water costs you more and more each year, that's a pretty good sign the water heater isn't running efficiently anymore. An inefficient water heater likely needs repairs, or it could be on its way out. Call our team to evaluate the situation and give you some good options.
It doesn't keep your water hot enough. Sure, your water heater might be showing that it's the right temperature on the gauge, but how does it feel when it comes out of your shower or faucet? It's important to remember what your standards are for hot water, and how your water heater is performing in comparison. If it's not keeping your water hot enough for everyday activity, then it needs to be replaced by a system that can.
It's leaking or corroding. Check out your water heater. How does it look? If it's leaking or corroding, then chances are high you should replace it. Repairs can only go so far, and replacing your water heater ensures that it's set to work in your home for the next few years.
You'd like to upgrade to a better system. This is an interesting point. A replacement doesn't always have to be negative. Perhaps your home would do better with a larger tank water heater. Or maybe you'd like to try investing in a tankless water heater? Either way, an upgrade is a great reason to replace your water heater with one that could potentially make your life a lot better!
Call Ken Neyer Plumbing, Inc. to learn more about the water heaters we install. You can always find quality products and reliable service when you call our team.