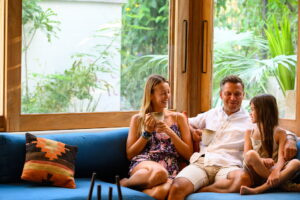 Tankless water heaters have been around for some time now. As homeowners get more acquainted with them, it's only natural for people to wonder about their pros and cons. After all, homeowners still choose tank water heaters more often than tankless systems, so what gives?
Tankless water heater installation is an alternative solution to the problem of needing hot water in your home. By heating the water directly as it comes through your main water line, you're getting instant hot water that is near unlimited. This represents a pretty clear advantage, and more homeowners are opting in for this remarkably efficient and effective water heater.
But there are a few catches. If you keep reading, we'll talk about why tankless water heaters are so perfect for some homeowners, and why they're not a good choice for others. Just make sure you call us when investing in a new water heater.