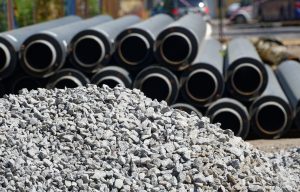 If you're looking for a team of professionals who will get your commercial new construction plumbing done well, then we're the team for you. Our name here in the Cincinnati area is synonymous with excellent plumbing work and the personal touch of a local company. While we pride ourselves on our craftsmanship, there are a few things that we often run into when talking about commercial new construction plumbing with prospective business owners.
There are various things to consider when beginning this process, from local codes to personal preferences, and even decisions between which types of materials to use for pipes. These decisions can seriously affect the next decade or so of your life as a building owner.
Let's take a look at some things to remember when considering hiring a new construction plumber.