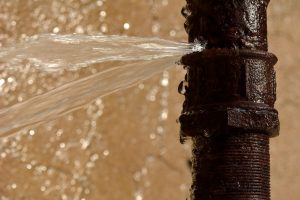 When you're involved in a new construction project, such as creating your dream house or building the best location for your expanding business, you want the best contractors to work on all aspects of the job. And that includes the plumbing! Going with an inexperienced or even unlicensed contractor can create some serious problems that will put your new building at risk. Below are ways that a poor job with new construction plumbing can end up causing hassles, headaches, and hazards.
Leaking
This is the big worry for any plumbing system. Leaks are destructive in multiple ways and create massive water waste. Poor plumbing is likely to create many leaks. Simply using the wrong size of pipe can spike the water pressure to the point where leaks will spring up. The wrong type of pipe material and poor connections are also forces that create leaking.
Constant clogging
Poor layout and installation of the drainage system in a building can create clogs on a regular basis. This is more than just a pain to deal with—it may create a sewage backup if the problem goes as deep as the sewer line. This is bad enough for a home. In a business, it can mean health code violations.
Noisy plumbing
The plumbing system isn't a part of a building that should draw attention to itself. But that's what can happen if the plumbing was put in without the correct water chambers inside it to absorb the shockwaves whenever a tap shuts off. Without these water baffles, the plumbing will create banging sounds (water hammer, which sounds cool but isn't) throughout the plumbing. This is another common error of poor plumbing construction and planning. And, by the way, all those unabsorbed shockwaves in the plumbing can lead to damage as well.
There are also health risks!
Bad plumbing can be bad for your health—and this is a major concern whether you're building a new home or a new business. There are two significant health worries due to shoddy plumbing work from people who took shortcuts and failed to stay up to code:
Low water quality: Bad plumbing can mean cross-contamination between the sewage system and the freshwater system, leading to harmful bacteria entering the freshwater lines. This can be serious enough in a commercial plumbing system to allow contamination of the whole freshwater supply. Any type of leak in the freshwater system can allow in outside contaminants.
Mold: Not only is mold unattractive and odorous, it can release unhealthy mold spores into the air. A bad plumbing system will likely start to leak, as we mentioned above, and this creates the perfect environment for mold to take hold.
Start right with the new construction plumbing pros!
Ken Neyer handles all types of plumbing in Fort Thomas, KY, including new construction plumbing. We are experienced with both residential and commercial plumbing construction projects. We use all the latest in technology for the best in design and planning. We've served Cincinnati and the Tri-State area since 1972.
Arrange for new construction plumbing with the best: Ken Neyer Plumbing, Inc.