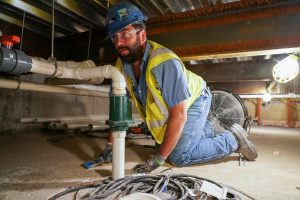 Plumbing maintenance is a great way to deal with your clogged drain in Hamilton, OH before it happens. Sometimes it's necessary to approach clogged drains as an eventuality, something that you can't really stop without professional help. No matter how many times you plunge your drains or use a drain snake, you'll never quite be able to alleviate all of the contaminants that are solidifying in your drain.
We're not trying to tell homeowners that their DIY fixes aren't warranted, they absolutely are. But what we will say is that DIY solutions to clogged drains is only delaying the inevitable. Your drain will clog someday, so why not invest in our maintenance services to nip this in the bud?
Today, let's discuss why plumbing maintenance is such a smart move and how it's going to help alleviate your problems in the future.