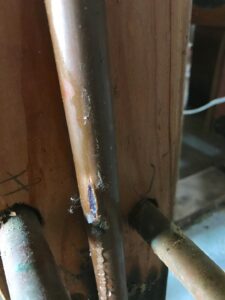 We understand that this phrase might give some homeowners a panic attack if they have experienced burst pipes before. They're some of the most awful wintertime problems that can happen to a home, and they're sometimes hard to avoid in our area.
As your go-to neighborhood plumber in Hamilton, OH, we've decided to tackle this issue head-on by telling you precisely how you could avoid having your pipes freeze and eventually burst. It's not rocket science, but it does include a bit of problem-solving. So, we hope you'll bear with us as we describe some useful tips on avoiding this kind of problem, treating your plumbing right, and making sure your home makes it safely through the winter.
Remember, if you've gotten to this blog post because you're currently dealing with a burst or broken pipe, make sure you call us ASAP. We've got the team, the tools, and the expertise to help you right now.