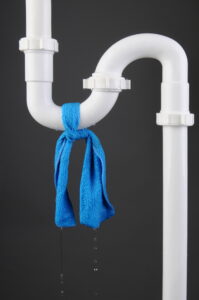 We know that a lot of homeowners haven't had to deal with repiping or other plumbing issues aside from clogs in a while. We might be your go-to team to perform drain cleaning for your clogged drain in Cincinnati, but we're a lot more than just a local drain cleaning company!
If your home has old pipes that need to be replaced, or pipes that keep getting clogged and aren't constructed from the right material, then we can help. Our experienced team of plumbers has been repiping and retrofitting plumbing systems for decades, so we know what we're talking about.
Today, we'd like to focus on one of the most well-known, affordable, and effective plumbing materials in the world—PVC. We'll talk about why you've got PVC under your kitchen sink, what makes it worth investing in, and if it's the right plumbing material for your home.