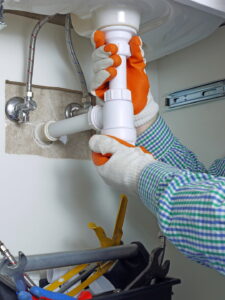 Here's a tip: plumbing doesn't have to be complicated. Sure, when you encounter a difficult problem that requires a professional master plumber, you're almost always better off making that call. But sometimes problems can border on being fixable by a homeowner or by a plumber. It's up to our customers to be able to differentiate between a problem that's able to be repaired with DIY strategies and one that requires a professional.
This blog post is dedicated to those few times when a repair might actually be fixable with the right tools on hand. From plungers, to drain snakes, and even household cleaners, you can make a pretty substantial improvement to your home's drains and plumbing system.
But just remember–nothing replaces the real deal. If you encounter a particularly stubborn problem, you should always call our team of licensed plumbers. We are always able to help with bathroom plumbing in Cleves, OH, no matter the scale or solution!