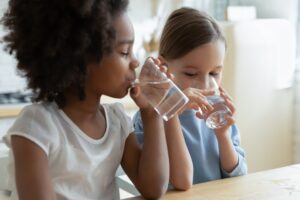 It's become pretty clear in Cincinnati that water prices are going upwards for a variety of reasons. As the summer months bring hot temperatures, we're using water more and more, which means there's a higher demand. With more demand for water, the prices will increase.
On June 22, 2021, the Cincinnati City Council voted to increase water rates by 25.95% over the next five years. This is on top of the 85% increase that has occurred since 2008. Water is getting more expensive and it's obvious we can't afford to waste it anymore. With that said, our team of expert plumbers in Covington, KY would like to talk about some water-saving strategies that could help save you money even with this news.
From high-efficiency appliances to best practices, there are a lot of ways homeowners in our area can limit their water usage without it making much of an impact on their day-to-day lives.