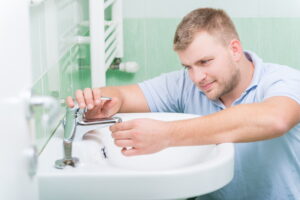 So you've just bought a new home and your problems of being a "renter" are over! Congratulations! We first want to start by saying that not everyone gets to enjoy this kind of achievement in their life, and with the shape the economy is in, it's a huge success that you should be proud of. Regardless of what shape your house is in, you've made an important decision and now it's time to put the nose to the grindstone!
New homes can often be a jungle of plumbing problems. Especially with homes that are old, (and in this area, they can be hundreds of years old) you could have plumbing components that are from different decades or centuries.
So, fret not! We're going to go over some great tips for new homeowners to analyze your plumbing system and get things back on track. This won't replace a home inspection (which you should invest in anyways) but it can help steer you towards professional plumbing services in Cincinnati offered by our team.