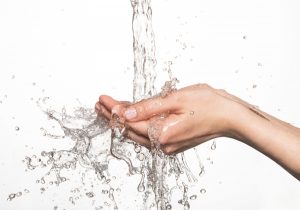 As your neighborhood plumber, we've taken it upon ourselves to help homeowners like you conserve water this summer. With high temperatures and even higher humidity, everyone uses more water in the summertime, which is why it's important to conserve water to the best of your ability. This will lower costs for you and also make it easier for your plumbing system and your neighbors!
Conserving water doesn't have to be a hassle. We actually don't need that much water to live our lives on a daily basis; it's only through carelessness and neglect that we use more water than we need. Luckily, with a combination of some of these practices and high-efficiency plumbing fixtures like showerheads and faucets, you can lower your water consumption dramatically.
Don't believe us? Keep reading and we promise it'll be worth your time and your money!
1. Take Shorter Showers
Long showers are kind of a luxury and we all know it. Let's be honest: it feels immaculate to be able to take a nice cold shower on a hot summer day, but all that time standing in the bathroom results in tens of gallons of water being wasted that you end up paying for. It's not just about your wallet but your environmental impact as well. If everyone in the world took long, cool showers in the summer, we'd be in big trouble!
2. Use High-Efficiency Fixtures
Call one of our professionals today if you think you could use a high-efficiency faucet or showerhead. These pieces of equipment are great because they feel the same as your average showerhead, but they use way less water when operating. These subtle water conservation tactics can be an amazing way to combat wasteful water usage and save a lot of money on water each year.
3. Check Your Meter for Leaks
While there are a million things we could suggest to curb wasteful water practices, this is one that we know a little bit more about. Leaks can happen under your nose, which means they can be hard to detect if you don't hear or see them. What many homeowners don't realize is that their water meter can be a perfectly useful tool in detecting a water leak that could be wasting their water.
Make sure all of your water-consuming appliances are off. Once you're sure about that, go outside and check your home water meter. If you notice that it's still showing signs that water is being used, then unfortunately you're dealing with a water leak. Call a professional plumber today to have your plumbing checked out so any leaks can be patched up and plumbing repairs made appropriately.
Save Money Today
We aren't just talking about detecting leaks to brag about our plumbing expertise—it can cost a lot of money in the long run. Think about it: a leaking pipe can cost hundreds of dollars a year in wasted water if it's not addressed. Follow these steps to conserve water and keep your environmental impact small!
Call the team at Ken Neyer Plumbing Inc. if you need help saving water today.