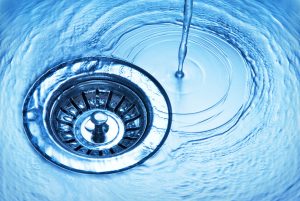 Drains aren't known for being smelly, or at least they shouldn't be. We know plenty of homeowners who have clear drains that smell exactly how their home smells—fresh and clean! That's because they work with professionals like us to make sure their drains stay clear and odorless.
It's no wonder that clear drains and odorless pipes are linked together. The more stuff that clogs your drains, the more likely it is that your pipes will develop a stench, and clogs and smell issues shouldn't be ignored. With professional plumbing service, both clogged and smelly drains can be fixed easily and effectively.
The drain cleaning that we provide is comprehensive. No matter the current state of your drains, we'll fix them and make them good as new. If you're still wondering about what other benefits could come from our expert drain cleaning services, read below as we go into detail about smelly drains and what we can do to help!
What Makes Drains Have Odors?
It might seem like there's a simple solution to this problem, but it isn't always so basic.
Anything you put down your drains should make its way all the way through the plumbing system to eventually end up in the sewer system. That being said, sometimes those materials can get stuck or leave a residue, sometimes causing a foul odor to emanate from your plumbing system. This is what we mean when we say that clogged drains are linked to bad odors, and why drain cleaning can be a great way of killing two birds with one stone!
How Drain Cleaning Helps
By scheduling drain cleaning with our team of professionals, you get access to our knowledge and equipment. Our team has a long list of tools at our disposal to help you remove a drain clog and leave your pipes clear and odorless.
Industrial plunger. Plungers aren't just made for toilets, you know! There are sink plungers, and other plungers made for any type of appliance that uses drains. Plungers create a seal that helps push the material out of your pipes using high pressure. Similarly to your toilet, a sink plunger can work extremely well for removing clogging material.
Industrial drain snake. Drain snakes are a handy tool, but we're not just talking about the kind of plastic drain snake you can get at the grocery store. We're talking about an industrial-strength auger that should only be handled by a trained professional. These snakes can claw out any materials leaving an odor in your drain without harming the pipes themselves.
Hydro jet. A hydro jetting machine uses high pressured water to scrub your pipes and flush out any clogging material that might be causing slow or clogged drain pipes. They are a natural and efficient way of clearing your plumbing system while being gentle on the pipes.
If you are looking for ways to eliminate bad odors from your drains, professional plumbing service is the best place to start.
For fast and reliable drain cleaning services, call the pros at Ken Neyer Plumbing, Inc.