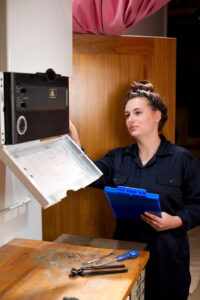 Water heaters are designed with insulation in mind. The interior of most tank water heating systems are built with glass and a metal shell to keep as much heat inside as possible. However, with insulation saving energy, more homeowners are taking this process into their own hands with varying results.
So, we wanted to talk about the specifics of water heaters in Fairfield, OH. We want to talk about some of the pros and cons that come with insulating your water heater, and most importantly, we wanted to talk about why water heater insulation is a task better left to the pros.
While there are many online tutorials that talk about nifty ways to insulate your water heater, they rarely talk about some of the mistakes that can come from an untrained person taking on this work themselves. We want to inform our customers as much as possible so nothing is left in disrepair.