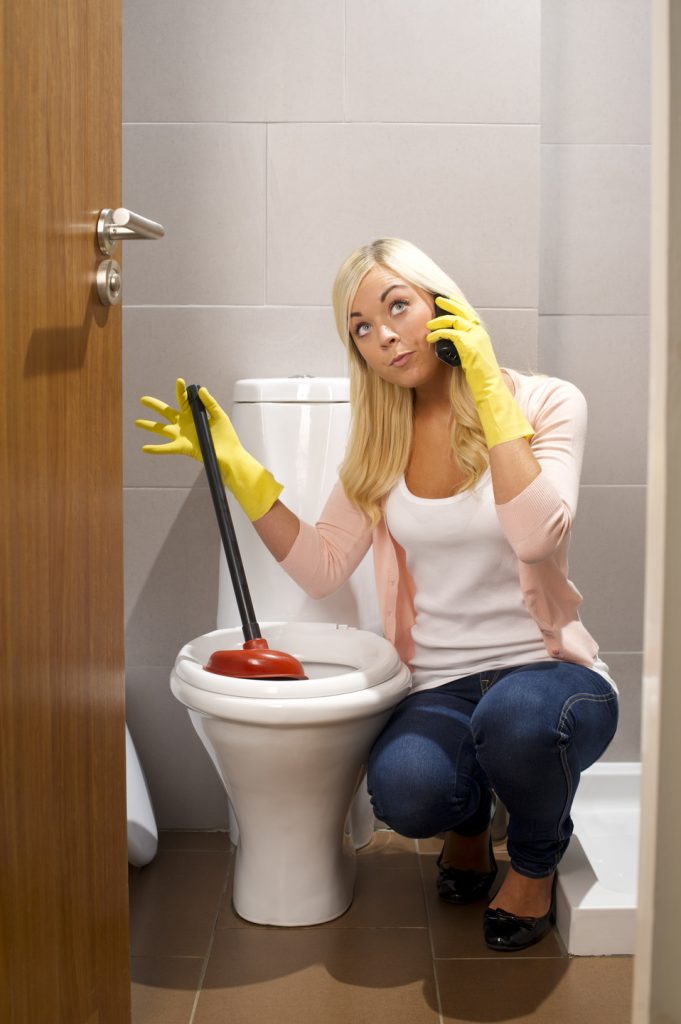 Homeowners often wait until the very last minute to call a plumber when they're experiencing drain problems. We get it, plumbers can be an expense that you'd rather not pay if there's any DIY solution to keep your pipes happy. However, not all DIY solutions will do the trick, and we'll explain why.
Below, we've provided a checklist of things you can do if you're experiencing a clogged drain. These are your DIY solutions that we're comfortable telling homeowners to make. Though, anything beyond these few tips signals that your drains need professional attention—and that's okay! Our friendly team is experienced and professional enough to be confident that we can fix whatever problem your drain is experiencing.
We offer everything from new construction plumbing in Fairfield, OH to fixing the tiniest of drain clogging problems. Kiss those clogged drains goodbye!
Solutions for a Clogged Drain
We know that most homeowners want to do whatever they can to relieve a drain clog by themselves, so we'll help where we can. Before you call for a professional plumber, try these few solutions to see if you can relieve the problem yourself.
Using hot water. Running hot water down your drain can sometimes help to soften or liquify any fats, oils, or greases that have solidified to clog your plumbing. We're not just talking about warm water, try boiling a pot of water and sending it down your drain. Though, make sure you don't use boiling water if you've got PVC pipes because the heat could loosen up the joints.
Vinegar and baking soda. Remember this chemical reaction from your second-grade science project? Well, pouring half a box of baking soda down the drain with vinegar to follow up. If you press a drain stopper or rag down on the drain opening, the pressure could push the clog out of your system. Pour hot water down the drain to clean it out afterward.
Plunger. A plunger is a tried and tested solution to clogged drains. Whether it's a larger toilet-sized plunger or a hand plunger (you're going to want to make sure you have the right size and that it's up shaped at the bottom) Fill the sink with water, make sure you've got a firm seal, and plunge! Using pressure like this can be a great way to remove a clog from your drain.
What Next?
Unfortunately, if you've tried all three of these solutions or your pipe material calls for more delicate handiwork, you're going to need professional care.
That's exactly why we wanted to talk about these drain solutions. Sometimes pipes, drains, or anything similar just won't budge without professional support. Clogs don't always melt away as easily as we'd hope. That's why we offer comprehensive drain services for any situation where a plunger or boiling water doesn't work. Our team is friendly and more than certified to take care of your plumbing.
Give us a call at Ken Neyer Plumbing, Inc. for any of your plumbing problems. We've got the experience, the tools, and the team necessary to clear out whatever clogs you have.