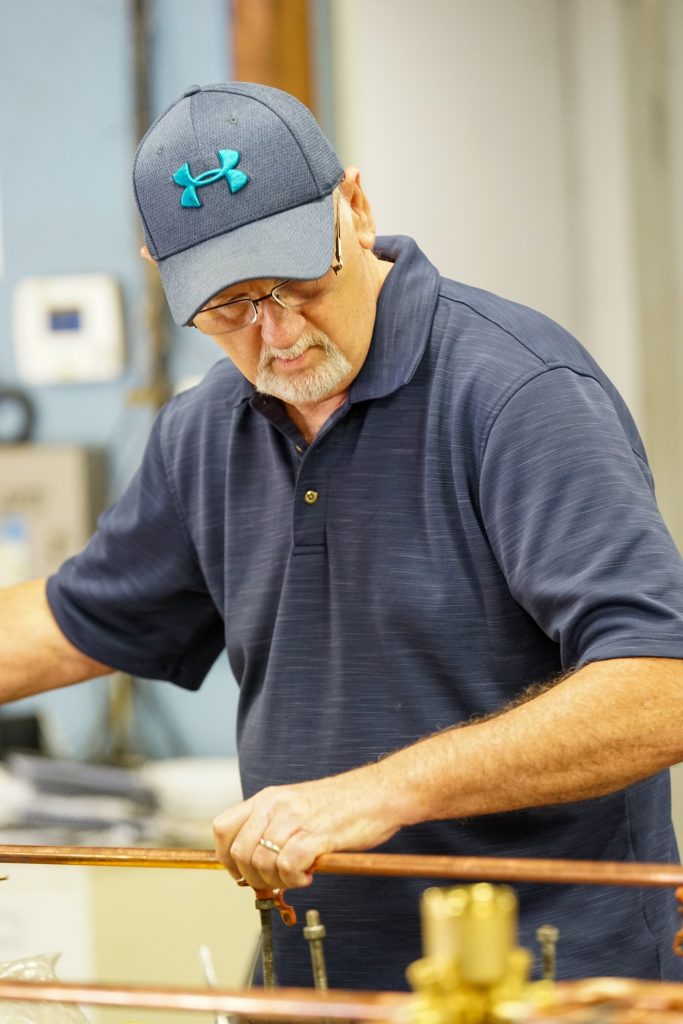 As your local plumbing company, if we have the authority to talk about anything, it would be leaking pipes. Aside from performing drain cleaning in Hamilton, OH we also see ruined basements and water damage all the time as a direct effect of pipe leaks. Pipes that start leaking can lead even the hardiest homeowner into a frenzied panic.
Though, in case you were wondering, there are some tried and true temporary solutions for your leaking pipe while you wait for the plumber to arrive. Basically, these tips will help you mitigate the damage caused by a leaking pipe while a plumber responds. These leaks can be nasty and absolutely devastating to the rest of your plumbing system and the wooden interior of your home.
If you're looking for ways to manage anxiety and limit the panic when a pipe leak occurs, take a look below!
Temporary Solutions
We need to stress that these are temporary solutions to pipe leaks. Just mitigating the damage with one of the following items is not enough to leave your plumbing system in good shape. The experience and equipment of a professional plumber are absolutely essential to the health of your plumbing and the sanitation of your home.
Pipe Clamps
If you're asking questions like "how reliable is something as small as a pipe clamp?" Then you're barking up the wrong tree. Pipe clamps are used on aircraft carriers and submarines where pressure is at its highest. They're sturdy and built to keep pipes intact. While functioning more like a "band-aid" than an actual solution, they're perfect for when you're waiting until your plumber is available to help you out.
Epoxy
Epoxy compounds or resins are an affordable and effective temporary solution to a leaking pipe. These resins can create powerful waterproof seals on your pipes that can keep the liquid inside from leaking out. While they definitely don't last forever, they can last long enough for a plumber to provide a more long-term solution.
Pipe Wraps
Similar in function to epoxy, pipe wraps can be found at most hardware stores and are a great temporary solution to a small leak. As long as you've got the area of the pipe leak or crack located, a pipe wrap can provide an effective seal that will limit the damage done for the time being.
Rubber Pipe Connectors
Sometimes a leak can occur in the joint of two pipes, where resin or a clamp might not fit. A rubber pipe connector can be tight enough when fitted on the pipe to stop a leak temporarily. Though, we recommend rubber pipe connectors less because they might require cutting and can often be a more complicated solution than the others we've presented.
The moral of the story is: No plumbing issue will be fixed completely without the attention and expertise of a professional plumber. Pipes are not meant to burst, crack, or leak, so it's likely that this problem will occur again if you don't get a reliable technician to take care of it as soon as possible.
If you've got a leaking pipe, call Ken Neyer Plumbing Inc. We're the reliable plumbers who can get your pipe fixed.