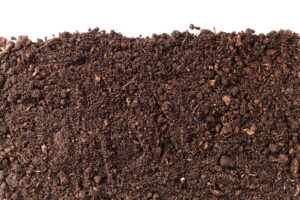 Homeowners might not be as well-acquainted with this technology as we'd wish, but thankfully we've got our blog to help. Back in the old days, if a plumber wanted to line a whole section of your pipes or main water line, they had to dig up entire swathes of your land in order to provide pipe service. Often, this was expensive, time-consuming, and it ruined property.
Times have changed! With new and improved technological advancements in the field of professional plumbing, you don't need to dig up half of your lawn to replace your pipe lining. Now, we've got access to trenchless pipe lining in Fairfield, OH that can quickly, affordably, and effectively replace your pipe lining. This isn't some miracle process, it's a mixture of professional calculation with materials that can easily line your pipes without the need to dig up trenches.
How It Works
Think about how plastic can be molded. There's usually a cast set up for the shape of the object, and the plastic enters the cast as a liquid. Then, once it hardens, it's a solid object that looks pristine as a new toy or some kind of figurine. Plastic isn't the only material that can do this.
The lining of a pipe can be made of various materials that can turn from liquid to solid. While this might not be as fun or interesting as having your whole pipe system replaced, it's a lot cheaper and faster to have done. And, when you're dealing with problems like leaks or invasive tree roots, sometimes all you need is a bit of trenchless pipe lining to get the job done!
Don't Do It Yourself
We know that some homeowners might scoff at our inclusion of this section, but we feel the need to tell this to the more ambitious homeowners we come across. Your property is your property, we won't deny that. But if you think that anyone without extensive training, licensing, and certifications can perform this work, you're mistaken.
These materials not only can be hazardous to handle without proper protection and equipment, but they're also not going to get the job done right. Remember, professional pipe lining services can last for years, so you're paying for a long-term solution when you allow this work to be done by an expert. Don't gamble with something as important as this.
The Benefits of Trenchless Pipe Lining
Here are just a few reasons why trenchless pipe lining services might benefit you and your home.
It's affordable and fast. Trenchless services are always quick and affordable when done by a team that knows what they're doing.
It deals with pipe leaks. If your pipes are constantly leaking, one layer of pipe lining might be just enough to stop leaks for good.
Stop tree roots from infiltrating your plumbing. Tree roots can be insidious when it comes to the brittle nature of underground pipes. Trenchless pipe lining services are an easy, affordable, and effective solution to this problem.
Well, what are you waiting for? Give us a call so we can get to work!
It's time to contact Ken Neyer Plumbing, Inc. for comprehensive pipe lining services.