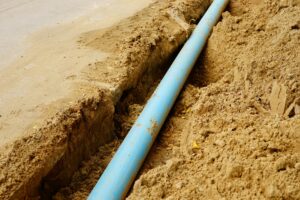 Sewers are not the easiest thing in the world to clean, which is why professionals should always be the ones doing it. While you might not be able to see the status of your sewer, we can almost guarantee that unless you get it cleaned regularly, it's got years of build-up that needs powerful cleaning to remove.
Sometimes homeowners get confused as to why plumbers like us carry such high tech equipment like video camera inspection tools and hydro jets. Once you've gotten a glimpse as to how complicated sewer cleaning services can be, however, it will start to make sense.
Let's get into some of the basic problems that come with sewer cleaning. If you're reading through this blog post and you remember that your sewer has not been cleaned by a professional in years or even decades, then be sure to call us today.