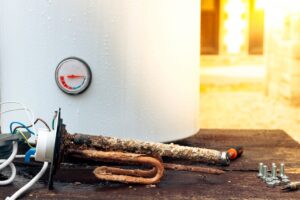 Water water everywhere and not a drop to drink! You might not drink water from your water heater, but you sure don't want to see water everywhere, especially if it's coming from the nozzle of your water heater. There are a lot of gallons of water contained in that hot water tank of yours, so a small mistake when trying to flush the system could lead to a pretty major leak and some issues down the line.
Look, we're not here to stop anyone from learning about their water heaters in Mason, OH. In fact, we'd love to talk you through the process of flushing a water heater. The important thing is that we want homeowners to save money and defer to experts when professional services are required, and that's exactly what we're talking about when we discuss water heater flushing.
Let's talk about why yearly water heater flushing is important, and why you should defer to an expert.