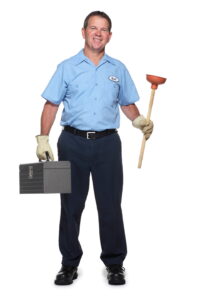 You've got questions and we've got answers! Sometimes a clogged drain can be quite the conundrum.
There are all sorts of products, services, and even pieces of technology that promise things about your drain, but unless you're well-acquainted with this kind of stuff, it can be nearly impossible to make a winning call.
Do you purchase the drain cleaning chemicals at the store that your neighbor recommended? Do you hire a plumber for drain cleaning services? Or do you just continue to plunge yourself?
Luckily, we have all the answers you need on this blog. And, if you think that you've still got a few questions after reading this blog, then you can contact our team for a more personalized response.
Just keep in mind that a plumbing professional has the training, tools, and experience to answer your questions and clear out your clogged drain in Cincinnati, OH.