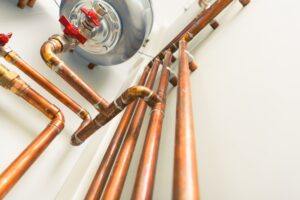 First of all, it's rare that homeowners look to an amateur for new construction plumbing. There's just so much involved that any error could spell disaster for the lifespan of the house that's being built. This blog post isn't meant for those kinds of homeowners. It's meant for the people who might feel bad about spending a little extra on professional new construction plumbing. We promise you that it's money well-spent.
If you're paying for new construction plumbing in Mason, OH, then you're looking toward the future. Nobody invests in new construction without the vision that there will eventually be a beautiful house where those wooden beams currently stand. This means you can't skip out on any plumbing costs, or that beautiful house will be leaking and struggling to provide you with basic water needs.
Let's talk about why professional new construction plumbing is always a great idea.