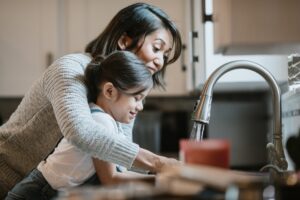 It's no secret that prices are on the rise in the home development industry. From lumber to plumbing materials, everything is getting costly. This amount might wax and wane in the coming years, but not everyone can afford to wait on such important improvements. Your water heater is one of those systems you depend on, so knowing when prices are bound to increase will help your decision-making going forward.
We're sad to say that we might see more price increases down the line, even before the end of the year. But that shouldn't deter you from investing in a water heater in Mason, OH. In fact, it's important that you get in touch with our team as early as possible so we can get you a new water heater replacement before more price increases strike.
Let's evaluate the best time to get a water heater replacement.
When to Invest in a Replacement Water Heater
Are you frustrated every time you take a shower because there's a severe lack of hot water? Or perhaps your home is starting to suffer from water pressure problems due to sediment build-up? The truth is that all of these could be a sign you need your water heater fixed, so when can you tell that your water heater needs to be replaced? Here are three reasons right off the bat to invest in replacement rather than repairs.
It's older. If your water heater is older than 10 years, repairs will be more expensive. Also, you're going to start running into frequent leaks, water pressure problems, and other issues that need repairs. Water heater systems, especially conventional systems, aren't meant to last longer than this.
You're not happy with it. If your water heater isn't providing enough hot water for your family or your lifestyle, then it's important to replace it with one that does. Homeowners sometimes think that there's no water heater good enough to provide them with the amount of hot water they want, but that's absolutely not the case.
You'd like to upgrade to a better system. Have you heard of tankless water heaters? Or perhaps you've heard of the highly efficient heat pump water heaters. Either one is a great upgrade from a conventional system, and now could be the best time for you to invest in a replacement.
Is It Time to Go Tankless?
Tankless water heaters last longer, provide hot water with better heating efficiency, and heat the water almost instantly. The desire to upgrade from a tank water heater to a tankless system is a great reason to think about replacement.
We Can Help You Avoid Price Increases
While prices have increased thus far, they could potentially keep increasing before the year is over. If you get in touch with us, we'll be honest with you about price increases and what our manufacturers are telling us. Then we'll go ahead and schedule a time that works for you where we can talk about the type of water heater replacement you'd like and the budget you're looking at.
Contact Ken Neyer Plumbing, Inc. to improve the condition of your home's water heating system.