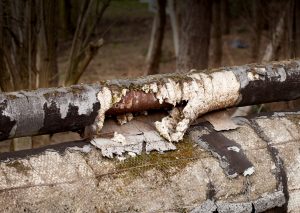 Sewer lines, whether they serve residential or commercial buildings, are one of the essential parts of a plumbing system. A broken sewer line leads to unsanitary conditions (this is especially a problem for a commercial building, which could be in violation of health codes) and the sewer line failing entirely—and that can bring your life to a standstill.
You must have professional plumbers to fix a leaky or broken sewer line, and you'll need them on the job as soon as possible. A plumbing contractor can use excavation techniques to reach the damaged sewer line. This is the standard method of fixing or replacing a sewer line—but it's time-consuming and disruptive, digging up landscaping and hardscaping and generally making a mess of property.
But there's a better repair method, which is trenchless sewer pipe lining.
Trenchless Pipe Lining Makes the Job Much Easier
Nearly everything about trenchless technology is designed to clean up and streamline the process of fixing pipe troubles.
Think of trenchless technology as a way to approach issues with underground problems by approaching them from the side. (This is why it's sometimes called lateral digging or lateral boring.) This avoids the big disadvantage of conventional sewer line service, which is how much it tears up property just to get to the pipe. In fact, the reason trenchless technology started to spread in the first place (it was originally developed for coal mining in the 1930s) was because it allowed civil engineers to put down pipes and power lines beneath streets without having the tear up the street. Sometimes it's called "no-dig" technology, although in some cases there might be minor digging that can easily be replaced or re-landscaped.
Trenchless technology is not only less disruptive and messy than other sewer line solutions, it's a faster and less labor-intensive process. The professional plumbers only have to access the two sides of the sewer line, one from the inside of the building and one where the sewer line passes under the property line, slide a liner in from one side, and then use hydraulics to set the liner into place to seal up the pipe. The liner takes care of all the leaks, forming a new inside surface for the pipe. For a residential home, this may only take around an hour to finish—rather than a few days, which is what it takes to dig a trench to reach the sewer line. The speed and low labor requirements also mean trenchless pipe lining is less expensive.
The Plumbers with the Trenchless Tools and Training for the Job
Not every contractor that offers plumbing in Fairfield, OH has the equipment and training for trenchless pipe lining. If you have issues with your sewer line, work with us so you'll benefit from the speed and efficiency of using trenchless technology. We are experienced in handling sewer line services for homes and businesses. In addition to sewer pipe lining, we can do full sewer line replacement using trenchless technology.
Ken Neyer Plumbing, Inc.: Serving Greater Cincinnati and the surrounding Tri State area since 1972.