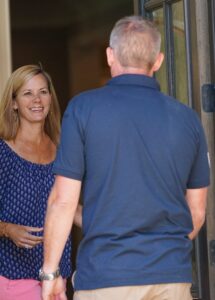 Back ten, twenty, or even thirty years ago, it was acceptable to have problems with your water heater. At the turn of the 21st century, we still had old tank water heaters and boiler systems that could barely keep hot water flowing effectively through our homes. Many of us remember growing up in homes that were void of hot water after the first shower, or just ten minutes of water use.
Now, water heaters are much more efficient. It's not just due to an increase in maintenance, but it's also because Hamilton water heater installation services are a lot more high tech. We know how much water heating should cost, and we use different types of water heaters to make customers happy.
Gone are the days of buying a water heater that only works sometimes. Now, after reading this blog post, you should have everything you need to upgrade your water heater to the next level!
A Tankless Solution
Before we get into some of the technological advancements and differences between old tank water heaters and the ones of today, we'd like to talk about tankless systems. Tankless water heaters function almost exactly how you think they would, with their name being a big clue into how they work.
Tankless water heating systems don't use a tank. Instead, they superheat the water that comes into your home with a gas burner that can send it instantly from your main water line to the appliance you're using. This translates into fast, efficient, and almost unlimited hot water for you to use. If your family is taking shower after shower, the last shower will have just as much hot water as the first. Tankless solutions are becoming more and more viable in homes these days because they're the answer to the age-old question of "why does my home keep running out of hot water?" You never have to worry about that with a tankless system.
Also, don't forget that tankless systems don't have as much hot water storage as tank systems. Therefore, they take up less space, and don't have to constantly use energy to keep water hot while you're not home. It turns out getting hot water when you need it is actually incredibly efficient!
Install Your Tank Water Heater the Right Way
What if you're not ready for the transition to a tankless water heater? We get it. Tank water heaters just work, and they're easily the most affordable systems on the market. So, what can we tell you about the tank systems that are available today?
Well, first of all, there are different kinds of tank water heaters. We have access to heat pump water heaters, which use refrigerant to transfer heat from the air and pump it into your water at an immensely efficient rate. We also have more efficient electrical tank water heaters that don't waste as much energy as they used to twenty years ago.
Don't forget to have your tank water heater installed by a professional. Having your tank system installed and sized the right way will ensure you never run out of hot water when you need it. As long as your tank has enough hot water for you and your family, you should be happy with the results.
Contact Ken Neyer Plumbing, Inc. today for comprehensive water heater care!