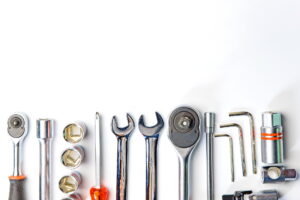 There are three types of commercial plumbing systems that we see. The first is one in complete disrepair that obviously needs professional help. The second commercial plumbing system we see is one that might still "work," but it's not working efficiently and it's causing problems fairly often. The third commercial plumbing system we see are the ones that are maintained regularly and in great shape.
This is what we mean when we say "plumbing success." We're talking about ways to reach the third level of commercial plumbing and stave off expensive issues in the future. Your site utilities in Hamilton, OH, like access to water, shouldn't be giving you an immense amount of trouble.
We've listed three tips down below about how you can join the third group of building owners we mentioned and achieve commercial plumbing success!
1. Investigate and Thoroughly Repair Plumbing Problems
This might sound like a given, but bear with us. It's one thing to notice a commercial plumbing problem, or an issue with your commercial utilities pointed out and written down, and it's another thing to get it fixed. We know this is a tough time for many businesses, so they're cutting costs everywhere they can. But usually, a plumbing problem is the last place you want to start staving off fixes and repairs.
Do yourself and your business a favor—get problems fixed by professionals. This will help you in the long run by preventing plumbing leaks from occurring in your bathrooms, a high water bill due inefficient plumbing appliances, as well as lowering the chances of a huge plumbing problem occurring in the future. Our team can both help you locate problems, and fix them, all with one call and price!
2. Treat Maintenance Like a Necessity and Less Like a Luxury
Maintenance is a great service to sign up for as a commercial building owner. For starters, it grants your plumbing system the time and attention paid by a team of professionals that it deserves. Maintenance appointments are a great way to get the most out of your plumbing system and to ensure that bad things don't happen.
However, it's important that we also talk to the commercial consumers who think that they can get by without maintenance. While it's true that you might be fine without plumbing maintenance this year, but ultimately you're not setting yourself up for success if you decide to skip such a necessary service. Statistically speaking, you're more likely to run into commercial plumbing problems with no warning when you don't have maintenance performed.
3. Work With a Team of Trusted Commercial Plumbers
Last but not least, an easy way to avoid commercial plumbing problems and get started on the right foot is to work with the right team! Meet with your prospective plumbing providers, ask them all sorts of questions, and gauge their responses.
Our team has been in this business for a long time. We know what we're doing. We can answer any business owner's questions, we can be honest, and we can provide simple price estimates that get the message through. Make sure you get along with your commercial plumber so you're ready for the future.
Contact Ken Neyer Plumbing, Inc. for commercial plumbing help.