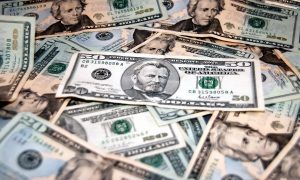 Yes, water heaters do leak sometimes. That's why it's so important for homeowners to be able to detect a leak. When your water heater is leaking, it can lead to other problems like mold growth and structural damage. These are issues that can be avoided, so it's vital to discuss this type of problem.
Are you noticing strange things around your water heater? Perhaps there's a puddle underneath the system? Or maybe you're noticing a lack of water pressure whenever you use hot water. These can absolutely be indicative of a water heater leak. It's important to gauge your water heater options with a professional once you've noticed a leak. Between repair and replacement, you need all the facts.
We're going to discuss ways to notice a water heater leak, and what your options are. Take it from us, your local plumbing specialists; we know what we're talking about!
How to Notice a Leak
This is the first and most important aspect to discuss when talking about water heater leaks. Water heaters go through a lot of water that's needed for your home. This means that a leak can range anywhere from a tiny dribble to a full-on mess. Take a look below at some of the signs that you're dealing with a water heater leak.
A puddle under the water heater. This can be the most obvious sign that your water heater is leaking. Water should never be leaking on or around your water heater for any reason. If you see a puddle or any amount of water near your water heater, call us immediately.
Lower water pressure. Water heaters with leaks will have a decrease in overall water pressure when you're using appliances. This can be an easy to notice sign that there's something wrong with your system.
The sound of leaking water. Keep your ears open when walking around your house. If you're constantly hearing the sound of dripping water, there could be a leak. If you've located that dripping water to the area of your water heater, you could have a leaking water heater!
Check the water meter. A great way to determine if your water heater is leaking is to check the water meter. When all appliances are off, your water meter should show that no water is being used. If it shows otherwise, you've got a water leak and it could be coming from your water heater.
What Are My Options?
Let's say you're pretty positive that your water heater is leaking. What do you do? Think about the following aspects of your water heater while you determine the next steps:
Is your water heater almost fifteen years old? Or perhaps your system is costing too much money to run? These can all signify that you might need a water heater replacement. Water heaters can get old and become severely outdated. Make sure you think critically about whether or not your water heater should be replaced by a new one, or if targeted repairs could keep it in good condition for the years to come. If you're ever unsure, we can help you make the right decision.
The professionals at Ken Neyer Plumbing, Inc. can help you. We can provide water heater repairs and replacements. Call us today!