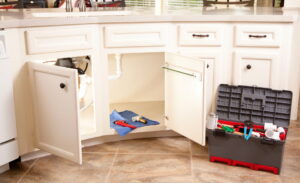 This isn't supposed to be a trick question. But to many homeowners, it probably feels like one. It can be easy for us to tell you to call a plumber whenever you run into problems, but how does that factor into your life realistically? Nobody wants to constantly call the plumber.
Well, what if we told you that calling the right plumber could lead to less frequent calls in the future? Plumbers aren't supposed to just unclog specific things and leave the rest of your plumbing system in dire needs. Well, good plumbers aren't supposed to do that. Our team operates under the assumption that we need to take care of the root of the problem, fix anything that's broken, unclog drains that need to be unclogged, and keep our customers happy for the longest period of time we can.
If that sounds good, then keep reading and call us for a plumber in Hamilton, OH.
Emergency Plumbing
This is one of the major reasons why it's important to call for a plumber sooner than later. If you're encountering a drain clog that just won't go away, a leaking toilet, or a dripping faucet, don't waste any more water and call for a plumber as soon as possible. Emergency plumbing is a great reason to decide you need plumbing help now.
When you call one of our professionals for emergency plumbing help, make sure you bring up all of the details behind the incident. If your toilet has been leaking constantly for the last year, or always has trouble flushing, this could signify to a plumbing professional that there's something more serious going on in your plumbing system. Sometimes emergency repairs can be the canary in the coal mine, prompting more extensive work that needs to be done in your home. Either way, call us and let's discuss your options.
Plumbing Maintenance
How old is your plumbing? Do any pipes need to be fixed? Is your house suffering from any leaks? It's okay if you don't know the answers to these questions right off the top of your head—but it's important to find someone who does. Calling our pros for plumbing maintenance can be an all-encompassing way to deal with plumbing problems that are bound to happen in the future. Maintenance allows a professional plumber to take a look at your plumbing fixtures, your pipes, and your water system to ensure that it's running without any problems.
Look, we're not trying to sell you on the idea that you need plumbing maintenance right now. But homeowners who don't exactly know the status of their plumbing system, or who would like to prevent future issues from becoming stressful situations would benefit from this kind of work.
Know When to Call
Calling a professional for plumbing help should be a once in a while occurrence. Speak to your trusted plumbers when they come to work on your home and ask them about what other issues they might need to fix. Do you have multiple pipe leaks? Or perhaps your water heater is having trouble? Make sure a plumber can take care of all your issues when you call them to limit the amount you need them in the future.
Call Ken Neyer Plumbing, Inc. today for help from a team of plumbers!