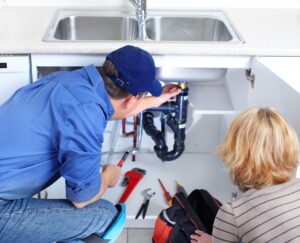 It's been a while since we've done our PSA on chemical drain cleaners, so we figured we'd update our blog readers on new findings and some reminders about why these chemicals are so bad for your plumbing system. After all, they're still being purchased at grocery stores all throughout our area, so someone must think they're a good idea.
If you've got a clogged drain in Hamilton, OH, it can sometimes come up at the most inopportune moment. You might be stressed from a day at work, or you might need to go to a school event for one of your kids and you just don't have time to plunge a drain for an hour. Chemicals seem like a simple solution to rid the problem overnight while you do other things, right?
Well, not exactly. Chemical drain cleaners often do more harm than good, as we'll get into down below.
The Problems With Chemicals
Let's cut right to the chase. Chemicals might not be the most appealing drain cleaning solution, but homeowners still choose them. Whether it's because of the shiny label on the bottle, or the fact that chemicals sound like a simple solution, they're still chosen as a solution and we'd like to address this problem head-on.
It's always your prerogative to purchase what you want, but we need to make sure that homeowners are aware of what comes with trying to clear your drain clog with chemicals.
They give off hazardous fumes. Have you ever used drain cleaning chemicals and experienced a horribly foul odor coming from your drain? It might have even caused you to cough or leave the room. These are chemical fumes and they can give people light-headedness and nausea just from being around the chemicals.
They can cause chemical burns and rashes. Chemicals can cause burns and rashes on your skin. These can last for a long time and be quite painful, so we urge you to reconsider using them.
They can be a serious health problem if ingested accidentally. Do you have kids in the house? Then having chemicals that shouldn't be ingested can be a scary thought. These chemicals can be serious health hazards in the home and they warrant a trip to the emergency room if you think your child has ingested any of them.
They still might not work. After all of these side effects, the worst part about a drain cleaning chemical is that it might not even work that well. They can react with the pipe lining of your plumbing system instead of the clogging material, and in that case, they'll do more harm than good.
They are terrible for your local environment. Remember that any drain or pipe leaks in your sewer system could end up leeching these chemicals onto your property or into your local environment. These chemicals kill plants, and critters, and can ruin parts of the water supply.
Invest in Natural Plumbing Techniques
Do what's best for your health and home, and invest in good, natural plumbing techniques like hydro jetting from a team that cares.
Call Ken Neyer Plumbing, Inc. to invest in proper drain cleaning services that don't use any chemicals.