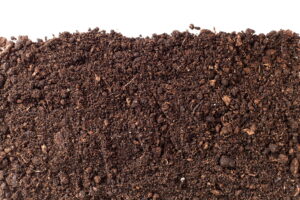 The idea of "replacing" vs. "repairing" is one that's very prevalent in our culture. We'd like to assume that all the technology we purchase, from cars to computers, will last forever as long as we take good care of them. In truth, technology only lasts however long it was designed to last, and your sewer line is no different. Sewers undergo a lot of pressure and they work extremely hard to pull wastewater away from your home and towards a waste treatment plant. There are just certain occurrences that will require a full sewer line replacement in Cincinnati, OH.
From infiltrating tree roots to a sewer line that's constantly leaking, there are various different reasons to invest in sewer line replacement services. Just know that our team has the right amount of equipment, training, and a team that's large enough to take on any project you might have for us. Let's talk about why you might need to call us for this work!
Tree Roots Get in the Way
Tree roots are one of the most insidious problems you can deal with as a homeowner. Not only are trees beautiful parts of your property, and something that most people would rather keep up than chop down, but they continue to grow with an incredible amount of force, weeding their way into places like your sewer line.
Unfortunately, repairing the problem of a tree root issue doesn't really do much. While we can remove the specific root, it could kill the tree and lead to other problems down the line. We sometimes recommend just replacing the sewer line entirely, sending it through an area of your property that's clear of any and all tree roots, rocks, and other things. This means you won't have to worry about this kind of problem for the foreseeable future–and you'll keep your beautiful trees!
Constant Leaks
Leaks are a sign of something going wrong. They don't just pop up randomly or for no reason. Sure, one or two leaks could just be due to pressure and old age, but multiple leaks can be a huge hassle to deal with and require replacement services. Here are just a few reasons to invest in sewer line replacement.
Corrosion. Corrosion is a chemical reaction that happens in your sewer pipes. Over time, it will react with the water, oxygen, and carbon dioxide of the atmosphere and get weaker. This can lead to an increased amount of leaks and issues over time.
Old Age. Sewer pipes aren't designed to last forever, and they will break down over time. If you can't remember the last time you had those pipes replaced, then now might be the right time.
Property Changes. If your property has changed at all, or even the size of your family, then you might want to replace your sewer pipes with ones that can handle the increased load.
Replacement Vs. Repair
Need help on determining whether you should repair or replace your sewer pipes? Then don't hesitate to contact us. You shouldn't have to make this decision all on your own, and the solution going to differ depending on your unique situation. We can help!
Call Ken Neyer Plumbing, Inc. to have your sewer pipes replaced properly.