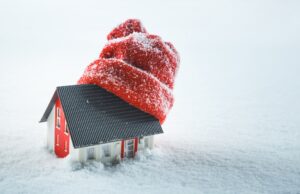 When the holidays arrive, we get to enjoy some of the better parts of life. In our community, our hearts are always warmed by how much people love spending time with their neighbors, friends, family, and kids. Sometimes, it really is just a magical time.
In some cases, a well-off family member might have decided to invest some money into your house as a holiday gift and you're frantically trying to figure out what to spend it on. Should you replace that toilet that keeps having flushing issues? Or perhaps you should invest in drain cleaning? Or maybe it's finally time to patch that pipe leak with trenchless pipe lining in Cincinnati, OH.
This blog is going to help guide you through some of these difficult decisions. We're right here to help figure out how to best put to use the money that someone might be willing to invest in your system, whether it's from a holiday present or it's just time for the family to make some improvements to their plumbing system.
5 Tips for Investing in Your Plumbing System
Here is a good place to start if you're looking to figure out what the most important part of your plumbing system is and why it might require some help now that you've got money to invest.
Choose the system that needs the most help. Start off by locating the system that is in dire shape. If your water heater, for instance, is barely able to keep up with your home demand, then this system might be one of the first things on your list to have replaced when you've got the money to do so. Also, it's a good idea to replace it if its lifespan has exceeded 15 years.
Leaks, broken pipes, and old materials should be replaced. Next, make sure you get your leaks, broken pipes, and pipes constructed with old materials like galvanized steel and lead replaced. Our team can even provide trenchless pipe lining services if there's a leak deep in the underground plumbing of your home. This service can cut costs dramatically so you can save some money for a different project.
Figure out what is wrong with your appliances. Next, if your systems are in good shape and your plumbing system is fine, check on your appliances. Try to figure out which appliances need to be replaced, which just need a quick fix, and which are overall still working effectively.
Video pipe inspection is a good first step. If you're unsure as to whether your pipes are leaking or your drain system is in bad shape, you can always start with video pipe inspection. This is a fast and affordable service that lets you see the inside of your pipes and gives you an idea of what needs help now.
When all else fails, invest in drain cleaning. If your whole plumbing system seems to be in good shape, then why not go with a yearly drain cleaning? This is always helpful and works to benefit you in the future by removing drain clogs that are just starting to form.
Need more holiday tips? Contact Ken Neyer Plumbing, Inc.