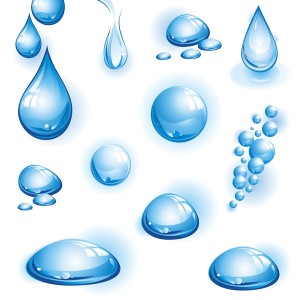 Not every home has the benefit of a connection to the municipal water system to bring potable water into the household plumbing. These homes instead use a ground well.
If your home's plumbing relies on a ground well, there are a number of crucial components in place necessary for it to work. One of these is the well pump. Unless you walk out to the well daily with a bucket to draw out the water you need, the water in the well won't reach your house without the action of a well pump. And not just any pump will do: there are different models to match with different well depths.
We're going to take a closer look at the different types of well pumps commonly used for residential ground wells. Finding the model that fits your home's needs when it's time to either install a pump for a new well or replace an aging pump is a job to leave to professional plumbers. You can depend on our skilled plumbers for a great new well pump installation, as well as future repairs and maintenance.
Shallow Well Pump
This type of pump uses a basic centrifugal pump and is useful for wells that only run down to 25 feet. The benefit of this type of pump is that it doesn't use much power and the simplicity of its construction makes it easier to maintain. You can expect a long service life from a shallow well pump—but of course, if you have a deeper well, this type of pump won't do the job, and your house will suffer from low water pressure.
Deep Well Pump
These pumps are used for deeper wells, usually from 25 to 110 feet. They contain a more powerful jet pump to move the water. A jet pump has one or more impellers and diffusers, plus a jet injector. This increases the pump's suction power, discharge pressure, and the speed of the water when it's moving.
Submersible Well Pump (a.k.a. Deep Well Submersible Pump)
The name of this well pump is a good explanation of what it is: it sits down within the well itself and pumps water up through a pipe that travels through the rest of the water until it exits the well. The major difference in operation between a submersible pump and the other two pumps is that the submersible pump pushes water out, rather than pulls it. These pumps are used for wells that run deeper than 110 feet, although in some situations (based on elevation) they may be used for shallower wells down to 80 feet. The motor in a submersible pump is hermetically sealed so that it is airtight and won't suffer from leaks leading to damage.
For all your well pump needs in Cincinnati, OH and the Greater Cincinnati area, our plumbers are the ones to contact. We provide a wide range of services for residential plumbing, including jobs that make using a ground well easier and safer. Along with servicing well pumps, we also install water filtration and purification systems that remove unhealthy contaminants from well water.
Ken Neyer Plumbing, Inc. has delivered excellent plumbing service to the Greater Cincinnati and surrounding Tri-State area since 1972. We have 24-hour service available.