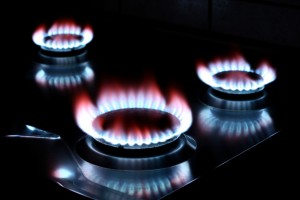 When people think of the word plumber, they automatically connect it with water and sewer pipes. But this isn't the only type of professional plumbing. There are also natural gas plumbers who work with the lines that transport gas from municipal lines to the various gas-fired appliances in a house or commercial building. Natural gas pipes provide the fuel supply for stoves, ovens, boilers, furnaces, fireplaces, outdoor grills, water heaters, and even laundry machines.
Why Expanding Natural Gas Use Is a Good Idea
If you already have natural gas power to your house, you may want to consider expanding the number of appliances that use it thanks to the work of gas line plumbers. Here's why making the most use of natural gas is beneficial:
The lower cost of gas compared to electricity means gas appliances cost less to run.
Many gas appliances will run even when the electrical power goes out. (This, however, doesn't apply to gas furnaces.)
Gas appliances work faster and often have more power than electrical counterparts.
A home that uses natural gas produces half the carbon emissions of an all-electric home.
Natural gas is domestically produced.
Gas Plumbing Is a Job for Licensed Professionals Only
If you want to hook up gas lines in your home for a new appliance, please don't use any online guide to attempt to do the work on your own! In most jurisdictions, it's illegal for anyone except a licensed gas plumbing professional to work on gas lines. It's an important safety issue for homes and neighborhoods. According to the U.S. Department of Transportation Pipeline and Hazardous Materials Safety Administration, gas pipeline explosions cause an average of $74 million in residential and commercial property damage. Much of this can be avoided by relying on licensed gas plumbers for any work, from repairs to installing new pipes.
Materials for Natural Gas Piping
Among the most common materials used in gas plumbing are black iron and corrugated stainless steel tubing (CSST). CSST was first approved for residential use in 1988 and is effective in small, tight places. It resembles flexible electrical wire. CSST installs 30% to 70% faster than standard piping methods.
Copper pipes, which are the most common metal for water-carrying pipes, are rarely used for natural gas and some utility companies do not permit them. Knowing what materials are permitted is another reason only to hire professionals for gas plumbing work. When gas plumbers are putting in new pipes, they must take special caution not only with the material, but also with the size of the pipe.
How to Find a Natural Gas Plumber
A natural gas plumber will have a license specifically to work on natural gas lines. You will also want to look for a plumber with a Master Plumber's license. Fortunately, you don't have to look much farther to find a plumbing contractor licensed for gas line services in Cincinnati, OH. You've already come to the right place! We take care of repairs, inspections, and new installations for when you want to expand your use of natural gas. (We're also licensed in Kentucky.)
Ken Neyer Plumbing, Inc. has 24-hour service available. We have the best plumbers and operators to accomplish all your plumbing needs.