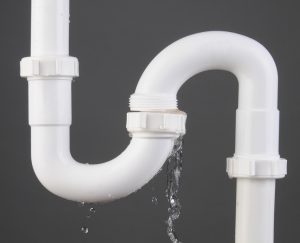 November and December are months of the year when professional plumbers are busier than usual. And the reason is a straight-forward one: kitchen plumbing is almost "under assault" during this time because of the holidays: the feasting, the cooking, the guests. Kitchens are at their busiest at the end of the year, and no part of the kitchen plumbing is in as much danger as the drainage system (which includes the kitchen sink disposal as well as the drain).
We're always ready to help you when you need kitchen sink plumbing assistance. But we also have families and we understand that nobody wants their holiday feasting interrupted because of a clogged up kitchen drain or busted disposal. So to help you avoid these hassles in the first place, we're going to take a closer look at what threatens your kitchen sink drain. The more you know, the less likely you'll run into an untimely plumbing emergency.
FOG, "Fats, Oils, and Grease"
No matter the time of year, one of the biggest threats to a kitchen drain is a build-up of fats, oils, and grease inside the drainpipe. Collectively known as "FOG," these cooking liquids only stay in liquid form when they're hot, which is why people often assume it's safe to pour them down drains and garbage disposals. But once FOG cools down, it shifts to a waxy solid that eventually creates thick build-up inside drainpipes and continual clogging trouble. Drain cleaning services can fix this, but we recommend pouring FOG into a separate receptacle and then removing it to the trash.
Actual garbage
Here's a place where people can sometimes make a mistake with the garbage disposal: paying too much attention to the word garbage. No, actual non-organic garbage cannot go down the disposal. If it's something your teeth can't chew, it's not something the disposal can grind down. Keep all non-organic items out of the disposal as well as any of the kitchen drains.
Chemical drain cleaners
Yes, these supposed "fixes" to drain clogs are almost as bad as the problems they are supposed to address. We know that it's tempting when you've got a clogged sink during the holidays to reach for one of these inexpensive bottles of "cleaner" you can purchase in a store. But the acidic action of the cleaners can damage pipes, and it usually only pierces partially through a clog without removing any of the rest of it. The toxicity of these cleaners also makes them something to avoid at all costs.
Pasta and rice
"Huh?" you might think. "What's wrong with letting some bits of pasta and rice go down the drains?" What's wrong is that both pasta and rice absorb water and expand. You don't want any of this trapped down in the pipes, since it can lead to blockage.
To schedule professional sink plumbing in Erlanger, KY or throughout the Tri-State area, you only need to contact us. We have more than 45 years of history providing the best in residential and commercial plumbing to the area. We are still a family-owned and operated business and know exactly what your kitchen plumbing needs.
Ken Neyer Plumbing, Inc. has 24-hour emergency service when you need plumber repairs.