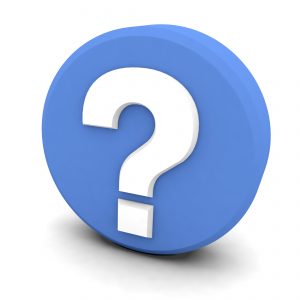 If you live in a house with a connection to the municipal sewer system (which is the majority of homes in the Cincinnati Area, but certainly not all) then the sewer line that runs from the house and out to the city pipeline in the street is your responsibility. If this line should suffer from damage, become blocked, or corrode, it's up to you to call for professional plumbers to locate the issues and fix them. It's a big job—but if it doesn't get done, the consequences for your home will be unpleasantly high.
Detecting Sewer Line Troubles
"But the sewer line is buried in the ground and I can see it. How will I know there's a problem in the first place?"
Good question. Although a sewer line in need of repair will eventually create obvious signs like sewage backing up into the house, you want to catch the trouble early before things get that bad. Below are some of these warning signs that it's time to call us for sewer line service in Cleves, OH.
Frequent drain clogs around the house
A single drain clog is an annoyance, and something that might require a professional to clear. But when more than one drain at a time is clogging, this means a deeper problem that may go all the way into the sewer line itself. Pay special attention when the clogging starts in the lowest drains in your house first, such as in the basement.
Unpleasant drain odors
As a sewer line starts to back up because of breaks or root growth obstructions, it causes sewer gas to back up into the home—a warning for the sewage that will follow if the problem isn't corrected. When you detect foul odors from drains around the house, have plumbers look into it right away. The smells might also be accompanied by gurgling sounds (the gas percolating up through water in the drain's p-trap).
Soggy, foul-smelling patches on your property
If a sewer line breaks or begins to corrode—a common problem for older pipes made of outdated material—it will rise up to the surface of your yard and create soggy spots that emit a foul odor. Never ignore this! Call for plumbing professionals right away.
Professional Sewer Line Repair and Replacement
Taking care of a sewer line issue is a major job for any professional plumber. But not all plumbers have the same technology or training. It makes a difference what contractor you call. If you look to us to handle your sewer line services, you'll receive the best in current technology: trenchless sewer line repair and replacement. This technology allows our plumbers to patch up a leaking sewer line or even fully replace it without having to tear open a large trench over the property around a house. Instead, we use laterally techniques to insert pipe liners into the old pipe and set it into place. The process is faster than traditional digging approaches and leaves the property looking almost untouched afterwards.
Ken Neyer Plumbing, Inc. offers complete residential and commercial plumbing in the Cincinnati, OH area. We have 24-hour service available.