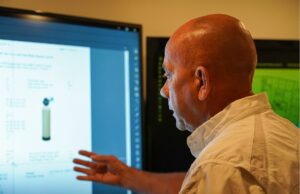 Not every person needs commercial excavation services in Fort Thomas, KY. Those who do, need it done right, promptly, and affordably. This means that there's a specific vetting process for those business owners that want to get their excavation done the right way.
If this is your first time dealing with hiring a contractor for excavation services, or if this is familiar territory and you're returning with experience—keep reading. We're going to get into the most important things to consider when choosing which professionals to hire for excavation services. We'll go over the important details about this service, like the kinds of tools necessary, and just how important it can be to get it scheduled the right way.
Don't succumb to cheap prices and amateurs who are willing to dig up your commercial site for a few bucks. This is a serious service that requires attention and expert craftsmanship.
Careful Calculation
The first and most important aspect of commercial excavation is the idea that it's much easier to dig than it is to un-dig. Let us explain.
Excavation includes digging up layers of soil to work on plumbing systems, electrical systems, or anything else that might need work down there. If you're looking to hire professionals to have your commercial site excavated, it needs to be properly worked out before any shovels or heavy machinery touch the ground. The moment you start moving soil and rock that shouldn't be moved, you're opening up a pathway toward some extremely expensive additional costs that will make your head spin.
Our team prides itself on taking an expert, technical approach to the calculation of excavation. We're not just a crew of techs who "guess and check"; we make sure everything is measured out on blueprints before any excavation work happens. If you're looking to cut costs on commercial excavation, don't do it here.
It Takes Time
Do you know what the worst part is about working with an excavation team you don't like? The process can take a long time and you'll be interacting with these people a lot more than you want to.
Choose a team that's friendly, helpful, technical, and has done this kind of work before. You'll find it a more pleasant experience. Also, a more experienced team will take less time to do such cumbersome work. Our team has performed commercial excavation services for years, so we can better focus on customer service and making you happy in the meantime.
Get It Done Right
Commercial excavation services are no slight task. It can be incredibly expensive, time-consuming, and mentally taxing to have to repair mistakes made when digging up the ground on your site. Make sure you choose the right team from the get-go. That slight price increase to hire professionals like us could equate to you feeling much better as the work gets underway. Invest the time and money in choosing the team that offers the most experience, technical equipment, and helpful attitude toward making your excavation job work the way you want it to.
Still looking for a professional team that goes above and beyond? Call Ken Neyer Plumbing, Inc. We've got your back.