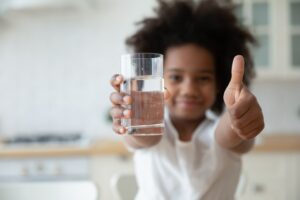 It's no surprise that since we've been spending more time at home, we've all been cooking more. It's great! Cooking is a skill that can improve your life dramatically, making your diet more healthy, and giving you a way to entertain guests and improve the overall scent of your house. There's just nothing quite the same as a home-cooked meal.
That being said, a home needs to be set up properly to encounter a lot of cooking. You've probably seen nightmare videos of home inspections where sinks and plumbing components are disconnected or falling apart, and that can be a big problem for us home cooks. Our team can help with kitchen plumbing in Cleves, OH, but a few tips can help you avoid issues and keep your kitchen in great shape.
Let's talk about some at-home tips for those who like to cook!
Avoid Fats, Oils, and Grease
Fats, oils, and greases are materials that we talk about a lot on this blog–and for good reason! They're basically things like bacon grease, butter, olive oil, vegetable oil, and even rendered fats from meats. These kinds of fats can be deceptive, because they're liquid when we cook with them at high temperatures. Then, just when we least expect it, they cool down and become solids.
You can see how this becomes a problem when they get flushed down the drain, right? Fats, oils, and grease (or FOG) will go down the drain as a liquid but solidify when the reach the cold, dark atmosphere of your drain system. They'll turn into solid clogs before you know it and you'll be dealing with a blocked drain!
Place the Garbage Near the Sink
Are you tired of all the clogs you receive, but you don't ever put FOG down the drain? Well, it might be due to other things that end up going down the drain.
Sometimes when we handwash dishes, we can accidentally flush food waste down the drain. Without a garbage disposal, we're hoping that these food crumbs can just flow through your pipes and end up in a waste treatment plant, but that's not always the case. Most of the time, these contaminants will get stuck somewhere and can cause trouble. We advise keeping your garbage can close to the counter where your sink is, so you always have a place within reach to throw away solid waste while you're doing dishes.
Also, a mesh screen covering your drain will go a long way in keeping clogging materials from entering the drain.
Get Your Drains Cleaned and Maintained
Does all of this advice make your head spin? We get it, you've already got a lot on your mind when you take on a cooking challenge, there's no need to make it more complicated.
Why not get in touch with our team for drain cleaning or maintenance? It doesn't have to only be when you have a clog, we can do this service preventatively so your drains are in good shape for the future.
For great plumbing services that keep you happy, contact Ken Neyer Plumbing, Inc.