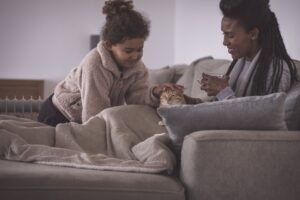 If you've been living in the same house for a long time, then you're one of the lucky homeowners who doesn't really have to see what goes into your kitchen plumbing system. For homeowners who have made any new renovations or who have performed work on their kitchen, they've quickly noticed that there are a lot of intricacies that go into kitchen plumbing.
Before you take a step towards trying to work on plumbing yourself, keep one thing in mind: expenses. Any problem that you cause in your kitchen plumbing because you didn't call for a professional could cost hundreds or thousands of dollars to repair.
We'd like to talk about some of the unique kitchen needs our plumbing team can provide. Face it, when it comes to plumbers in Covington, KY, there's no better team than ours!
Drains, Garbage Disposals, and More
One big reason why we heavily advocate for professional plumbing services on this blog is because of the sheer amount of things that can go wrong otherwise. There are several fairly intuitive things that plumbers do, but unless you've specifically learned about them through training, or you're an expert in physics and fluid dynamics, you're likely to not know about them.
Take, for instance, your drains. Not only do you need a dip in your drain to stop any sewer gases from reaching your kitchen (which can almost ruin the aesthetics of the entire space), you also need the pipes to be the right size. One wrong decimal point or improper installation, and you could see a dramatic increase in clogs and leaks.
We offer drain installations as well as the installation of garbage disposal systems so that you can rest assured that you'll be better suited to avoid clogs in the future. Call us and see what other solutions we offer.
Keeping Things Secure
A huge problem we see in improperly remodeled or new kitchens is that fixtures aren't securely fastened enough. If your sink isn't faceted to your counter properly, there's going to be a tiny amount of space between where the fixture touches your countertop. This is just one example of several places where grime, mold, and other materials can build up and be almost impossible to clean with normal supplies.
When you work with a professional like the ones on our team, we'll make sure there's no room for error or contaminants. Everything we do is done right, period.
Limescale and Mold
A lot of homeowners might think their new kitchen or plumbing fixtures are broken or faulty, when really they're just being inundated with limescale and mold. Limescale has a rusty or sometimes greenish color that can make any appliance look a thousand years older. Mold has a foul smell and often makes a plumbing appliance look like it's falling apart. Both of these problems can be cleaned with some relatively simple materials you might have in your home, like vinegar, lemon, baking soda, and a brush.
When you call us, we promise we'll provide our expert opinions on whether or not you really need to replace an appliance, or if it just needs a bit of cleaning!
Call our experts at Ken Neyer Plumbing, Inc. for proper plumbing services.