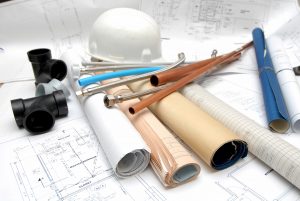 We take pride in keeping current with the best plumbing technology available today, both to serve residential and commercial plumbing in Cleves, OH and throughout the Greater Cincinnati and surrounding Tri-State areas. One of the essential pieces of technology we use on a regular basis is trenchless technology. Using these tools, we can take care of sewer line repairs and sewer line replacements in a fraction of the time compared to standard digging methods. We put it to use both for homes and businesses, including large-scale projects. There's no better way to handle sewer and water line work than to go with trenchless tech.
But does this set us apart from other plumbing contractors? If trenchless technology is so wonderful, isn't it the norm for homes in need of sewer repair and replacement?
Trenchless Technology Is Not Universal Yet
When it comes to civic engineering and commercial projects, trenchless technology is just The Way Things Are Done. Trenchless methods were created in the 1930s, originally to assist mining operations with lateral digging. The technology then became the standard for civic work, allowing the laying of pipes and electrical conduits without disrupting existing infrastructure. Can you imagine the city having to tear up major roads every time a new pipe needs to go in, or an old pipe requires repairs? It would be a nightmare.
However, the older digging methods for sewer line and water line work are still around when it comes to working on homes. You'll still see construction equipment parked on private residential property and large trenches gouged out of lawns and gardens so plumbers can reach sewer lines to replace or patch them. Even with better tools available that reduce the amount of time and labor necessary for these projects, not all contractors have made the switch. The equipment necessary for it is expensive, and plumbers must have special training to handle it. For some contractors, it isn't something they want to invest in—they'll stick to the old ways.
However, as a homeowner, you don't want to stick to the old ways. If you have an old galvanized steel sewer line that needs to be replaced with a durable and corrosion-resistant copper line, would you rather have the job done in a few hours … or a few days? Would you like to have your property left virtually untouched, with only a few small holes dug to access the ends of the old sewer line … or would you be fine with having big trenches torn open across your landscaped yard so the area around your house looks like a clumsy archaeological dig?
These are rhetorical questions, of course. Trenchless technology is the choice when it comes to speed, the look of your property, and labor costs. We've invested in trenchless technology for years because we understand its usefulness for both homes and businesses. Whenever you need sewer or water lines services of any kind, we're the people to contact.
Ken Neyer Plumbing, Inc. has the best plumbers, tools, and 24-hour emergency service. Rely on us for all your commercial and residential plumbing needs in Cincinnati and the surrounding areas.