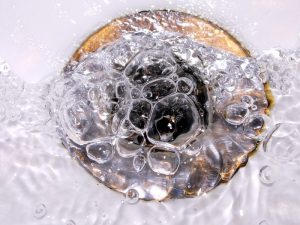 Nobody likes drain clogs in their home. They're a nuisance. Sometimes a plunger or a hand-cranked drain snake can fix them. At other times, they'll need a professional plumber for drain cleaning services to eliminate.
You can prevent the majority of drain clogs in your house with some prevention techniques. In this post, we're going to look at ways to keep out hair from the drains in your bathroom. Hair clogs are among the most common and insidious, since it's easy for clumps to collect in the p-trap (the curved pipe section) under the drain. However, a bit of caution goes a long way toward fixing this.
Use special hair catchers
If you have standard stoppers for your sink and shower/bathtub drains, you can't easily place a standard hair catcher over the drain. But you can purchase hair catchers that attach to the stopper and trap hair as it tries to go down the drain. They're not expensive and will keep most of the hair out of the drain.
Shower drain catchers
The shower is the drain in the bathroom that gets the most hair down it. You can put a shower drain catcher in the drain that will trap most of the hair and other debris from swirling down the drainpipe. Clean the catcher every few months.
Stopping whiskers with trimming mats
Standard shaving shouldn't create serious problems for drains—but trimming a beard can. You can use a beard trimming mat to keep the hair out of the drain. This is basically just a plastic sheet that suctions to the mirror and then drapes over the sink. Not only do you keep the hair from the drain, it makes cleaning up easy.
If you still end up with a clog in your bathroom sink, shower, or tub, you only have to call on our professional plumber for the drain cleaning in Cleves, OH that will solve the problem. We're here 24-hours for your convenience.
Ken Neyer Plumbing, Inc. has served Greater Cincinnati and the surrounding Tri-State area since 1972.