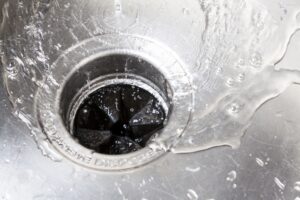 If you're wondering what the heck this "ten-minute challenge" is, then boy do we have a surprise for you! This is a nifty test that can be fun for the whole family while you try and spot where the leaks are in your home. Homes on average waste 10,000 gallons of water every single year due to water leaks, which is why this might be a huge boon for your budget and the health of your plumbing system if done correctly.
So, in light of Fix a Leak Week, it's time to take a big step towards water leak detection in Cincinnati, OH. We'll tell you everything you need to know about the ten-minute leak detection challenge, and how you can make it more fun for your family.
Remember, it's not all fun and games. This can save you a ton on your next water bill if you nip your pipe leaks in the bud today!
How It Works
The reason why it's called the ten-minute challenge is because it only takes ten minutes! Gather up any roommates, kids, or other family members living at home and tell them that each person will have a job to do. Don't worry, the challenge is safe and can even be fun when done together!
You're going to each take 10 minutes to discover if one of your appliances has a leak. It will be easy to detect, sometimes with some food coloring and other times just by using your ears. Take a look below at what each group will be doing.
10-Minute Toilet Challenge
By taking 10 minutes, the first group will be able to discover if the toilet is leaking. Open up the toilet tank and place a few drops of food coloring in the water. This should color all of the toilet's tank water and give you a clear signal later on that there's a leak.
Wait ten minutes while paying very close attention to the toilet. If any of the food coloring ends up in the bowl of your toilet, then you definitely have a leak. Likewise, if you notice food coloring anywhere else, like on the floor of the bathroom underneath the toilet, then you also have a leak. Write down where you've detected leaks and bring them up when everyone is finished!
10-Minute Pipe Challenge
The other teams will split up into either the kitchen or other bathrooms to inspect showerheads, faucets, handles, and water pipes for any leaking water. This can be anything from a drip, to a puddle, to even a noise of leaking water. This could be a great opportunity to teach your kids about which appliances use water and where that water comes from!
Don't forget to send a team outside as well, since you've probably got sprinklers, hoses, and outdoor faucets that are hooked up to the water line. These will need to be inspected as well.
Ending the Challenge
After everyone has spent 10 minutes on their challenge, it's time to reconvene and figure out if there were any leaks. Maybe the team that discovers a leak or two gets a point and a special prize! There are many ways to make this experience fun while also saving money down the line when you get these leaks fixed!
Contact the pros at Ken Neyer Plumbing, Inc. to have your leaks plugged up.